My beautiful spawn turned 4 this past Wednesday!! Time flies!! Here she is in her Rapunzel wig from her Pawpaw

I love her more than words. She is my pride and joy and the sunshine in my life!!! She's a little artist too! And loves rock music (she knows all the words to Joan Jett's "I Love Rock n' Roll" and "Bad Reputation")
Annnnd I had 2 complete strangers tell me I looked like Jennifer Lawrence/Katniss Everdeen in the last week!! So my hubby found this pic of her and put it with this new one of yours truly

JLaw is ridiculously beautiful. And hilarious. When she asked "Does a bear shit in the woods?" At the Oscars, I toasted her through the tv with my wine glass.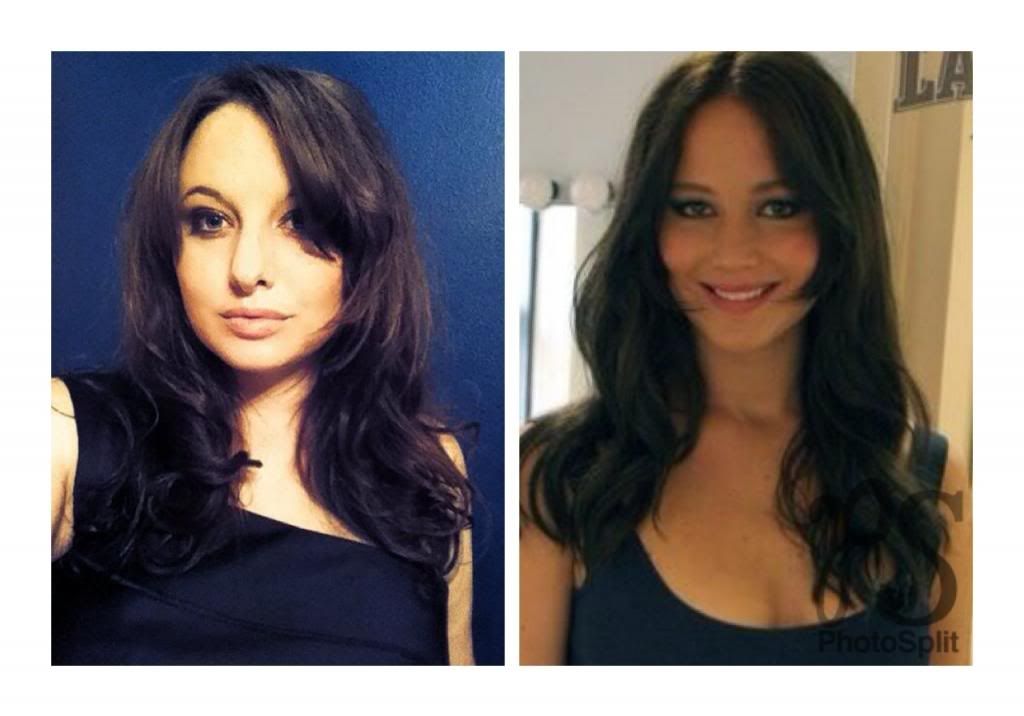 She blows me outta the water in looks. I suppose that's why she makes the big bucks

ART IN WORKS:
~ An Infernal Devices masterpiece. Really. It's gonna be epic! I'm almost positive I'll have it done in time for the Clockwork Princess release...
~ The Forbidden Game series by LJ Smith. One of my favorite book series!! I'm drawing a Jenny/Julian pic of course. My version of Julian is positively smoldering

~ Harry Potter stuff. Yay!
I might draw some Bleach soon. Ichihime, GinRan... There's soooo much breathtaking IchiHime art on DA now. I remember I was one of the first to post halfway decent pics of them, and I got so much hate and shit and shade thrown my way for it! I'm so glad it's gained popularity!!